eBizAutos is excited to announce a brand-new feature to our Craigslist Posting Service!
We have implemented Clickable Links within your Craigslist posts. Previously, Craigslist did not allow for any links to be clickable within Craigslist posts. But that has changed.
We are excited to announce that Craigslist has now began to allow Clickable Links and eBizAutos has coded our system to include them within your vehicle posts on Craigslist!
Here is what the Clickable Link looks like: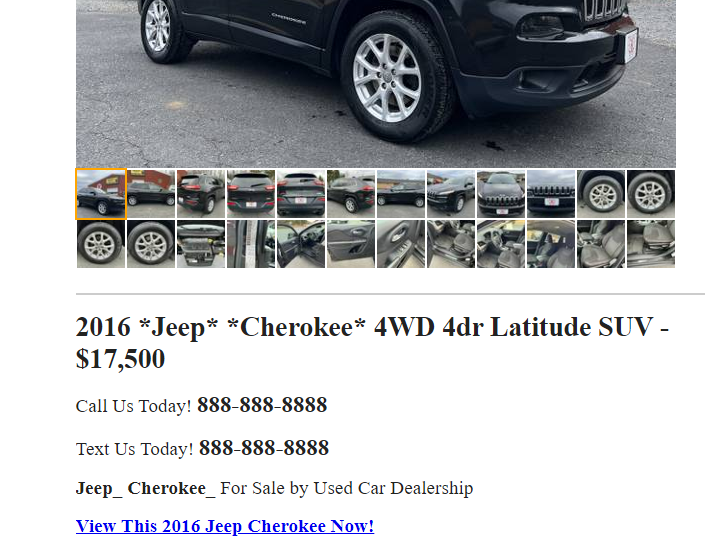 When a user clicks this new link, they will be led directly to the vehicle's description page on your website. This new feature will increase traffic to your website, while also ensuring a better user experience for your Craigslist shoppers.
Users are more likely to convert into a lead when viewing the vehicle on your website versus viewing them on Craigslist.
These new links are automatically included in any new posts you make using our Craigslist Posting Tool. Try it out today!