New Feature Available From Google
Google has launched a new feature that enables car dealerships to showcase their inventory within their Google My Business Listing. This is a new feature that is available to both desktop and mobile users. Currently whenever a user searches for your dealership name on Google, your Google My Business Listing shows up with your dealership's phone number, address, website, hours and other important details about your dealership. With the new Google Cars For Sale feature, your Listing will also include a section that showcases your dealership's inventory.
What It Looks Like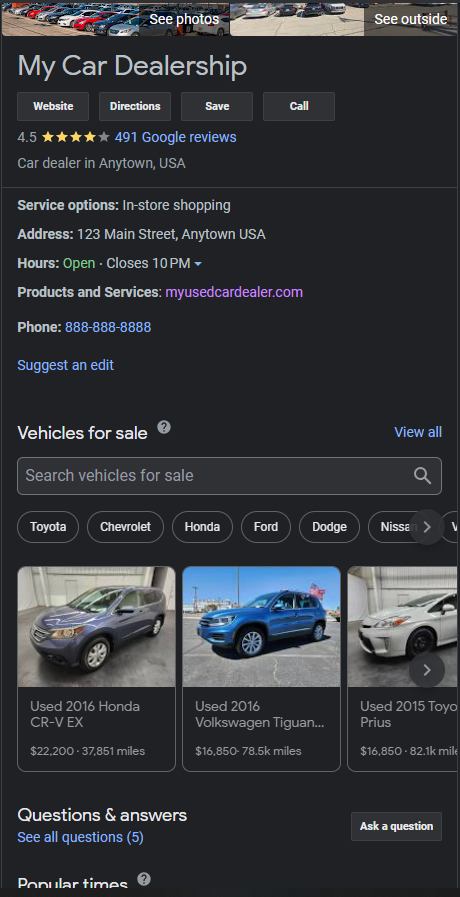 When a user clicks on one of the vehicles they are shown the Google page below which includes your dealership's contact info, as well as a direct link to the vehicle listing on your website.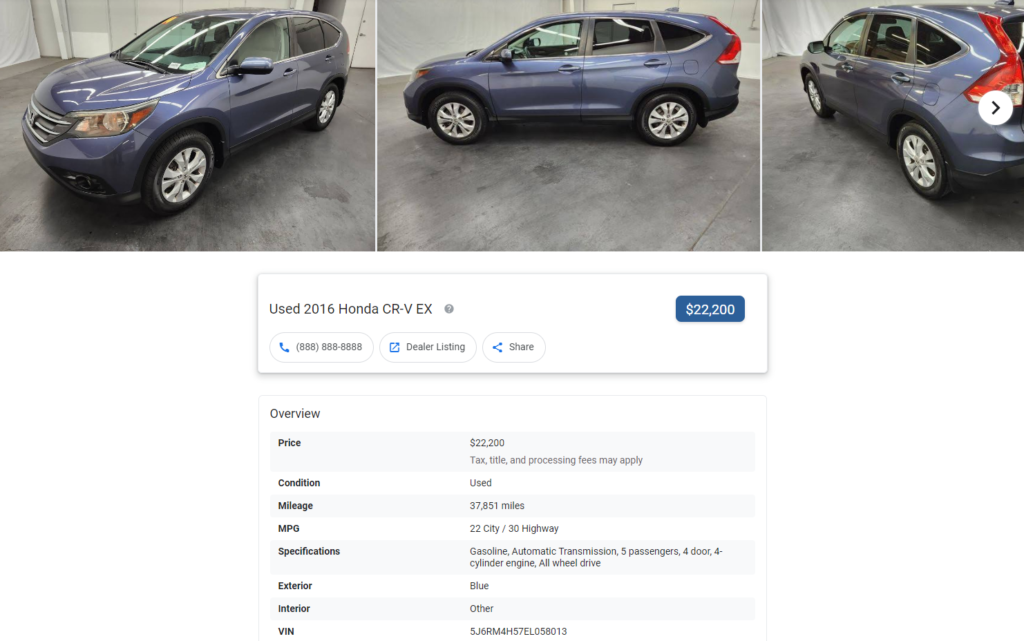 Benefits
List your inventory directly onto Google.com and get more exposure
Increase Organic traffic to your website
Increase foot traffic to your dealership
Track performance of listings
How It Works
eBizAutos sets up an automated inventory feed with Google. This feed will update several times a day and will add or remove inventory based on changes in your physical inventory available. eBizAutos handles the entire process and there is no set up on your end!
This new Google Cars For Sale feature is available to all dealerships. Please contact eBizAutos Support to get signed up or for more info at: (800) 987-3249 or email: support@ebizautos.com